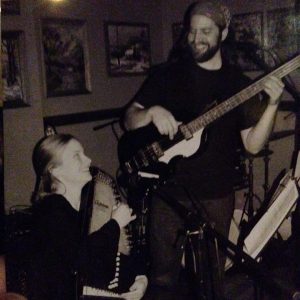 VENUES PLAYED ~ CURRENT REPERTOIRE ~ PICTURES ~ VIDEO ~ AUDIO
Check out the album for free on YouTube and Spotify.
CASH back's mission is to keep the "Man in Black" and his music in the hearts and minds of the people well into the 21st Century. Formed shortly after Cash's death in the fall of 2003 in Knoxville, TN, CASH Back can now be seen and heard all around the Hawaiian Islands. T. J. Ricer is the heart of the band on vocals and bass, while Honolulu regulars Allan Ward and Paul Nelson round out the band's fresh, yet authentic sound on drums and guitar, respectively.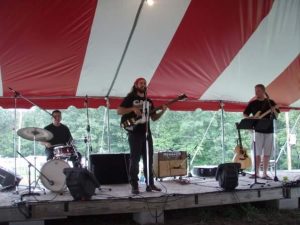 Like Johnny, CASH Back branches out from the typical country repertoire. Selections may be heard from Bob Marley, Sound Garden, Leonard Cohen, or Neil Young, as well as such classic country artists as Willie Nelson, Kris Kristofferson, Merle Haggard, and of course, J.R. himself. Over one hundred and fifty songs strong, CASH back has fans in any audience and can keep the music playin' all night long…
VENUES PLAYED ~ CURRENT REPERTOIRE ~ PICTURES ~ VIDEO ~ AUDIO
For more information or to book CASH Back, please contact T. J. Ricer at bubbatuba (at) aol (dot) com